The Weld Technology company was established in 2018. We were united by a common passion and many years of practice. It was our response to the growing needs of the market, knowledge of which allowed us to precisely define customer expectations. From the very first day, we are focused on providing services in the field of metal processing and welding with the MIG / MAG and TIG methods, in a high standard. This allows us to remain competitive in this market segment, as well as to constantly expand the base of satisfied customers.
The quality of our services is our overriding goal, we base it on the calibration of tools and their validation, regular service and continuous improvement of the workshop.
We employ highly qualified employees who are primarily focused on precision and accuracy. They are the highest value of our company, which is why we care about their continuous development, so that their work brings more and more benefits to our clients, and thus our company. We have professional tools that allow us to make complex structures.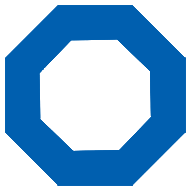 Our welders have the appropriate welding certificates issued by TÜV SÜD Industrie Service GmbH:
135 – metal electrode welding in active gas shield (MAG welding)
138 – welding with a consumable electrode in an active gas shield with a cored wire with a metallic core
141 – welding with a tungsten electrode in an inert gas shield (TIG welding)
142 – welding with a tungsten electrode in an inert gas shield without the addition of a binder
143 – welding with a tungsten electrode in an inert gas shield with the addition of a wire or a powder rod
145 – welding with a tungsten electrode in an inert gas shield with the participation of reducing gases and the addition of a solid wire or rod